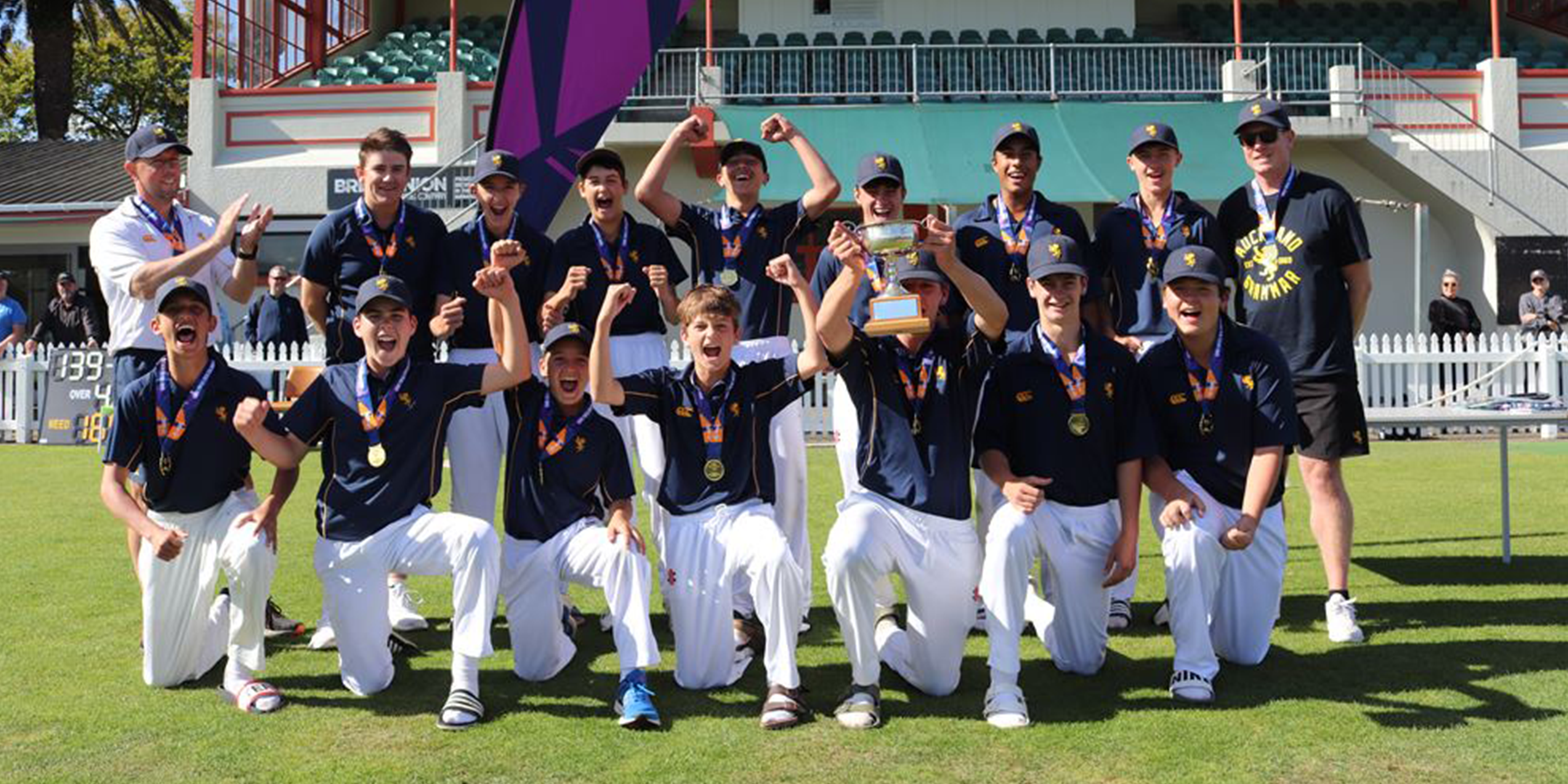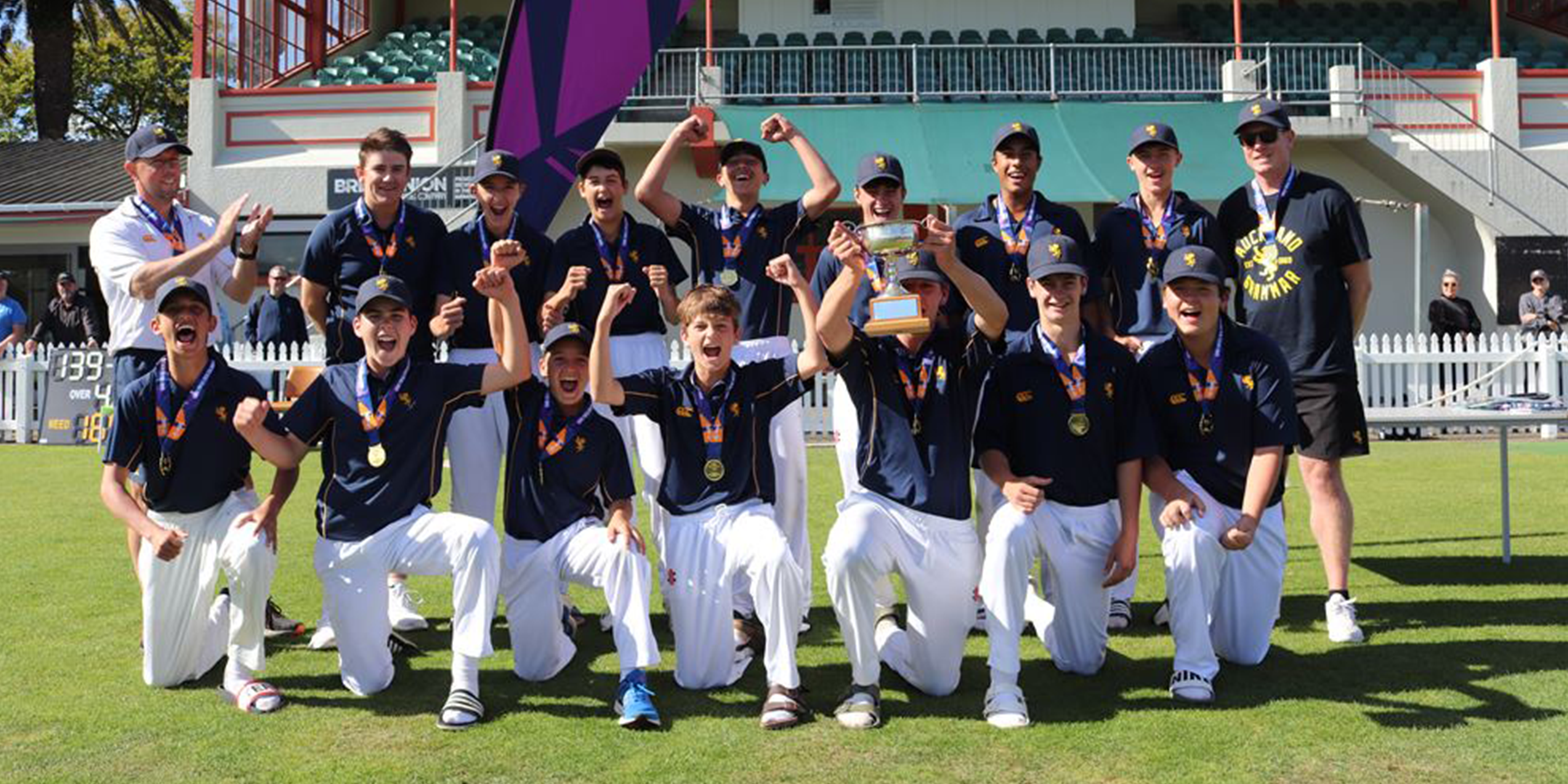 The Junior Secondary Boys' Tournament took place between the 29th - 31st March, 2023 in Palmerston North. Congratulations to the following teams who competed at the Tournament:
Auckland Grammar School (Auckland), Tauranga Boys' College (Northern Districts), Napier Boys' High School (Central Districts), Wellington Boys' College (Wellington), St Andrew's College (Canterbury), John McGlashan College (Otago).
Champions
Congratulations to Auckland Grammar School, who went unbeaten through five matches to win the 2023 Junior Secondary Boys' Tournament.
Runners Up
Congratulations to Wellington College, who won three from five matches to finish as 'runners up' at the 2023 Junior Secondary Boys' Tournament.
Tournament MVP
Congratulations to Spencer Hair (St Andrew's), who won Tournament MVP on the back of his 229 runs @ 57.25 (including two half-centuries and high score of 88*) and seven catches as wicketkeeper.