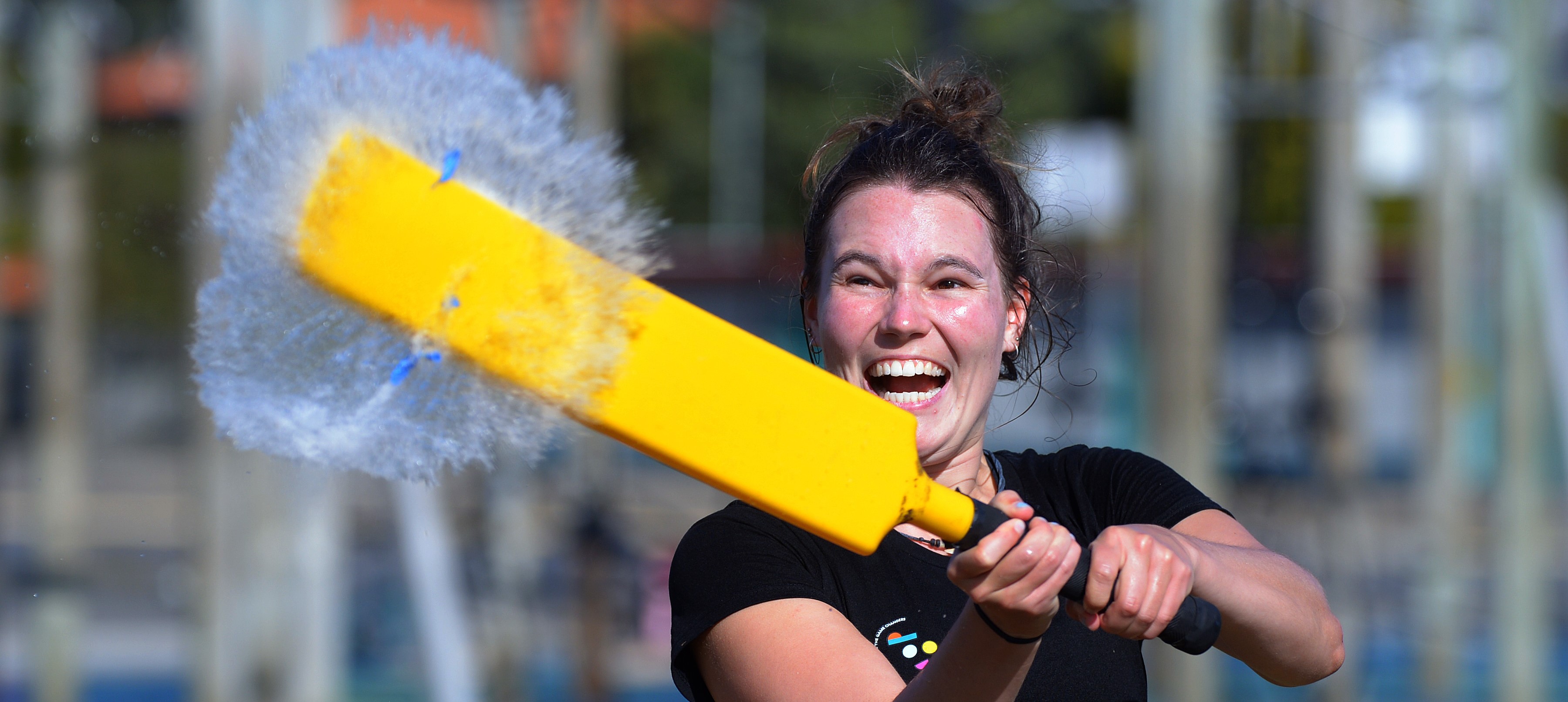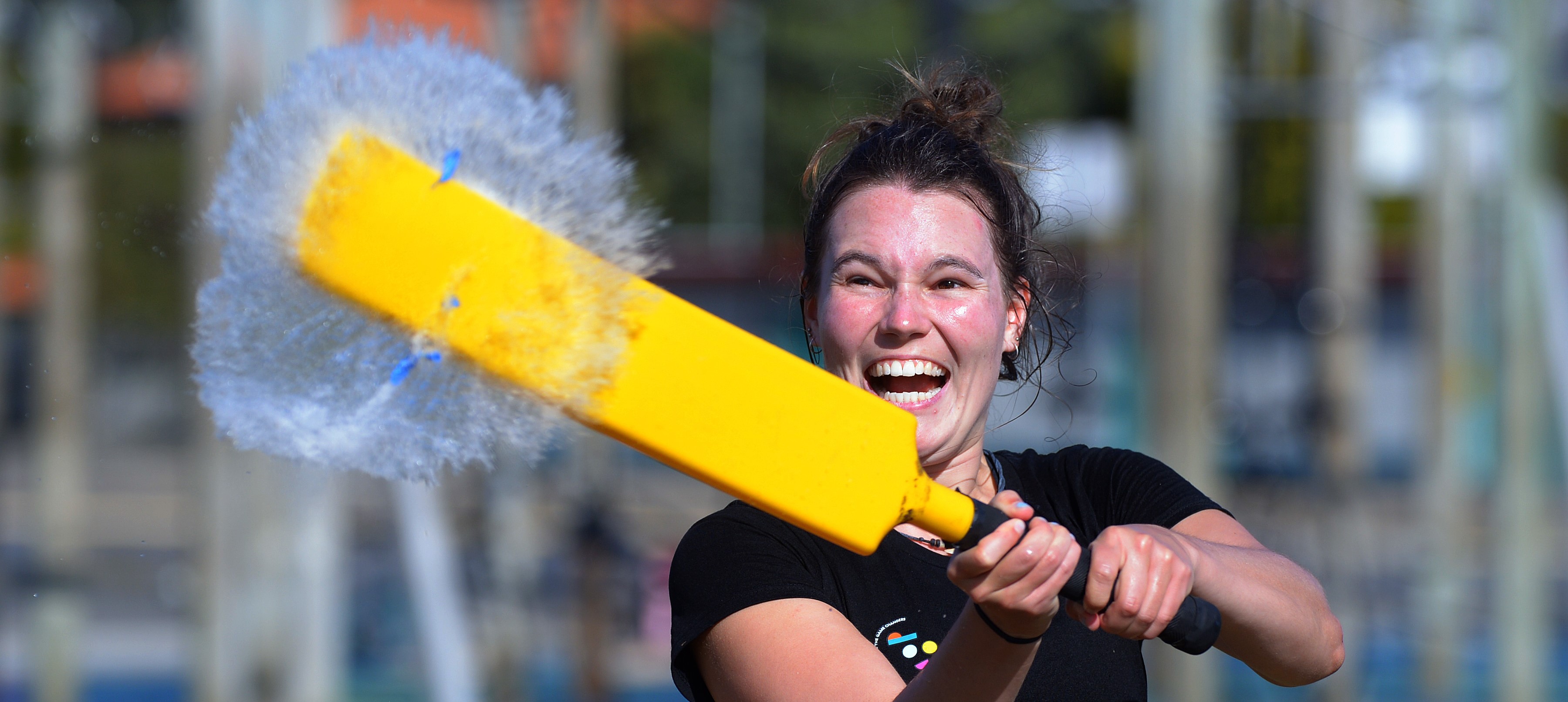 Bree Illing
Hey, I'm Bree!
I started playing cricket when I was 9 years old and have loved it ever since. I am really excited to part of Yeah! Girls this year and share my love of the game with you. I'm looking forward to having fun teaching you some new skills, and see you getting enjoyment and making new friends playing cricket. 
Shahana Samadi
Hi, my name is Shahana!
I am 18 years old and am finishing my last year of high school at Avondale College. I love playing sports and have been playing many different sports at a young age.  I started playing cricket in year 7 and am currently on my 6th year playing. If i'm not doing sports I like to spend time with my family and friends. 

Amy Foreman
Kia ora, I'm Amy 👋
I have been involved in the cricket scene since I was 15 years old 🏏 I currently play for the Taranaki Women's, coach the Taranaki Year 11-13 Girls cricket team and am a teacher at Sacred Heart Girls College New Plymouth. I'm excited to be back as a Yeah! Girls activator for the 2022/23 season 🙌
Anika Scott
Hi, I'm Anika. 
I am excited to be coming back to Yeah! Girls for another season. I have been playing cricket since I was 6 years old. I love being outside and art. I enjoy helping others and seeing girls have fun through sports. I look forward to meeting everyone, having fun and sharing my love of cricket with you.  

Verity Johnson
Hey! I'm Verity.
I previously worked for the Berkshire Cricket Foundation as the W&G Development Officer.  
My other main interest (other than cricket) is following the local football team, Reading FC. I have been a season ticket holder for 15 years. I also have 2 dogs at home in England, Portia and Bumble!  
I am absolutely buzzing to be here in Whanganui and can't wait to get going with our Yeah! Girls programmes! 

Caitlin Elliott
Hi, I'm Caitlin! 
I have always enjoyed watching girls getting involved in sports, and it is amazing to see the progression of everyone throughout the few Yeah! Girls sessions.  
I have always had a passion for cricket since I started playing at the age of 6. I enjoy the social aspect of sport and that is exactly what Yeah! Girls is about. 
In this case, if you want to come along into an environment full of fun and laughter, then Yeah! Girls is the space for you! 
I'm looking forward to seeing you all at your local hub! 
Ocean Bartlett
Kia ora, I'm Ocean! 
I have always loved playing sport and being apart of a team. I have played Cricket for a few years now and continue to play. 
When I am not the Cricket field I like to spend time with friends and family, play the guitar and go to the beach. I am excited to be apart of the Yeah! Girls programme this year and to get out in the sun! 
Mel Hansen
Hey! My name is Mel.
Its so rewarding seeing the females learn and enjoy cricket and its awesome to see them develop over the sessions at Yeah! Girls and in other cricket programmes. 
I have been involved in cricket for a number of years in my role with Wairarapa Cricket but also playing cricket for the CD Hinds. I love getting out and joining in in the activities and passing on my knowledge to those wanting to learn. 
Look forward to seeing you at the Wairarapa Hubs! 

Abby Carr
Hey! I'm Abby from Wellington.
Cricket can be mistaken as boring but the Yeah! Girls sessions we run are always fun games! I love seeing girls make new friends and feel welcome.  
I'm a current player myself. I play for the Premier women's side in my club. Cricket has really connected me with many new friends of all ages.  
I love my creative side. I find a lot of enjoyment in bringing it out in my artwork. I think my creative side really comes out when making these cricket games so fun. 
Dhriti Girish
Hello everyone, I'm Dhriti!
This is my second year working as a Yeah! Girls Activator and I have loved every bit of it!
I coach an awesome young girls cricket team and am the student lead for Cricket Wellington's Young Leaders programme.
I love working with young girls and am excited to be a part of Yeah! Girls in Wellington this season too.
Penny Thompson
Kia Ora, I'm Penny!
I have a passion for sports and recreation, which lead me to pursue a career as a personal trainer with a specific focus on empowering women in the gym. 
My love of sport developed thanks to many incredible women who provided opportunities for me to learn new skills and encouraged me to practice and grow. I am excited to be part of the 'Yeah! Girls' Programme so that I can create opportunities and support other young women to learn and grow in sports too! 
Xara Jetly
Hi! My name is Xara Jetly.
I study at Victoria University in Biotechnology and finance. I am 21 years old and have a big passion for sport, and one of them is cricket!
Cricket has been a big part of my life and contributes to what makes me happy. I coach girls and set up programs across Wellington for Indoor and Outdoor cricket.
My goal is purely to inspire and be lots and lots of fun!