As club cricketers around New Zealand transition into their winter codes, what better time to look back at the club cricket season in Canterbury, Otago & Southland.
CHIRSTCHURCH METRO:
Old Boys' Collegians Cricket Club secured a white-ball double in CMCA's Premier Men's One-Day and T20 competitions.
OBCCC captain, Jack Lewis, came up big for his side in their One-Day Grand Final, scoring an unbeaten century (109*) to secure a four-wicket victory over Burnside West Christchurch University CC.
Angus McKenzie (2-11), Ed Nuttall (2-19) and Todd Astle (3-25) of the Canterbury Kings combined for seven wickets in the T20 Grand Final, helping OBCCC to a seven-wicket victory over Sydenham CC.
Two-Day champions, Burnside West Christchurch University Cricket Club were made to work hard for their title – with three teams in contention heading into the final day of the season.
BWCUCC took the last wicket with five overs left in the day, securing their first Two-Day title in 30 years.
Burnside West Christchurch University CC (OEM Audio Premiership - Men's Two-Day),
Old Boys' Collegians CC (OEM Audio Premiership – Men's One-Day),
Old Boys' Collegians CC (OEM Audio Premiership – Men's T20).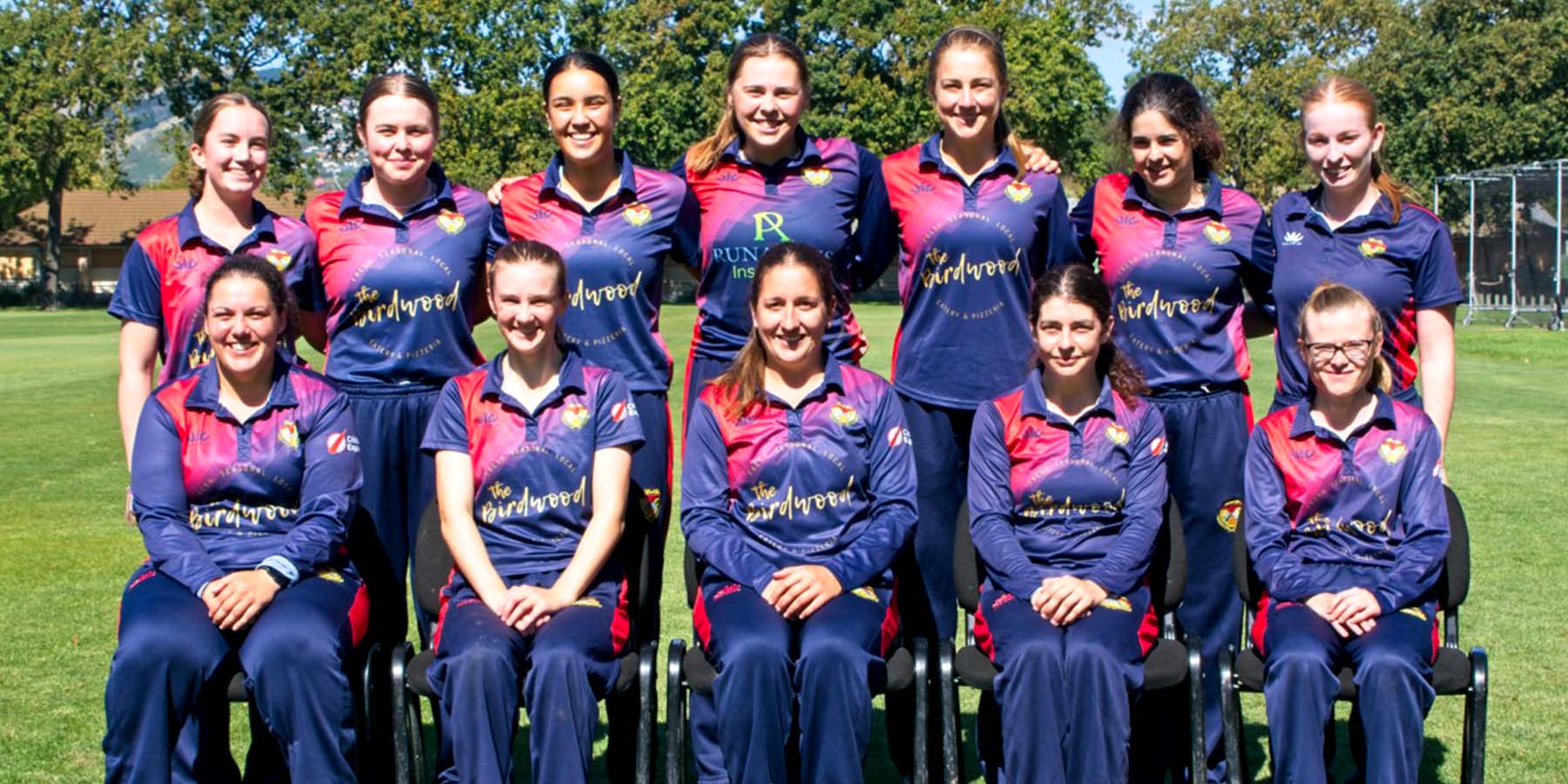 Sydenham Cricket Club's Premier Women completed a double this season, winning both the T20 and newly created 'Four20 Fizz' competitions.
Into its second season, the 'Four20 Fizz' adopts a multi-innings format – allowing each team 40 overs to bat, broken up into two 20 over innings.
Sydenham's success across both competitions was aided by a strong season for Jenna Waghorn, who picked up CMCA's Bowler of the Year Award for the sixth time for her 30 wickets across competitions.
Lancaster Park Cricket Club's Premier Women maintained their stranglehold on the One-Day competition, winning their seventh title in the past eight years.
Canterbury Magicians representative, Kate Anderson, claimed an important three wickets (3-19) in the Grand Final to ruin Sydenham's chances of a clean sweep.
Lancaster Park CC (EV Power Premier Women's One-Day),
Sydenham CC (EV Power Premier Women's T20),
Sydenham CC (EV Power Premier Women's Four20 Fizz).
BULLER:
Old Boys Cricket Club claimed the Premier Twenty20 club competition in Buller this summer, defeating top qualifier Ngakawau Cricket Club in a tense final.
After posting a modest total of 114/9, Ngakawau looked set to claim the silverware, being well placed at 41/1.
However, a great spell of bowling from Tom Volckman (3-16) turned the tables in Old Boys favour as they bundled Ngakawau out for 76.
Old Boys' CC (ESL Senior Trophy - Men's T20).
CANTERBURY COUNTRY: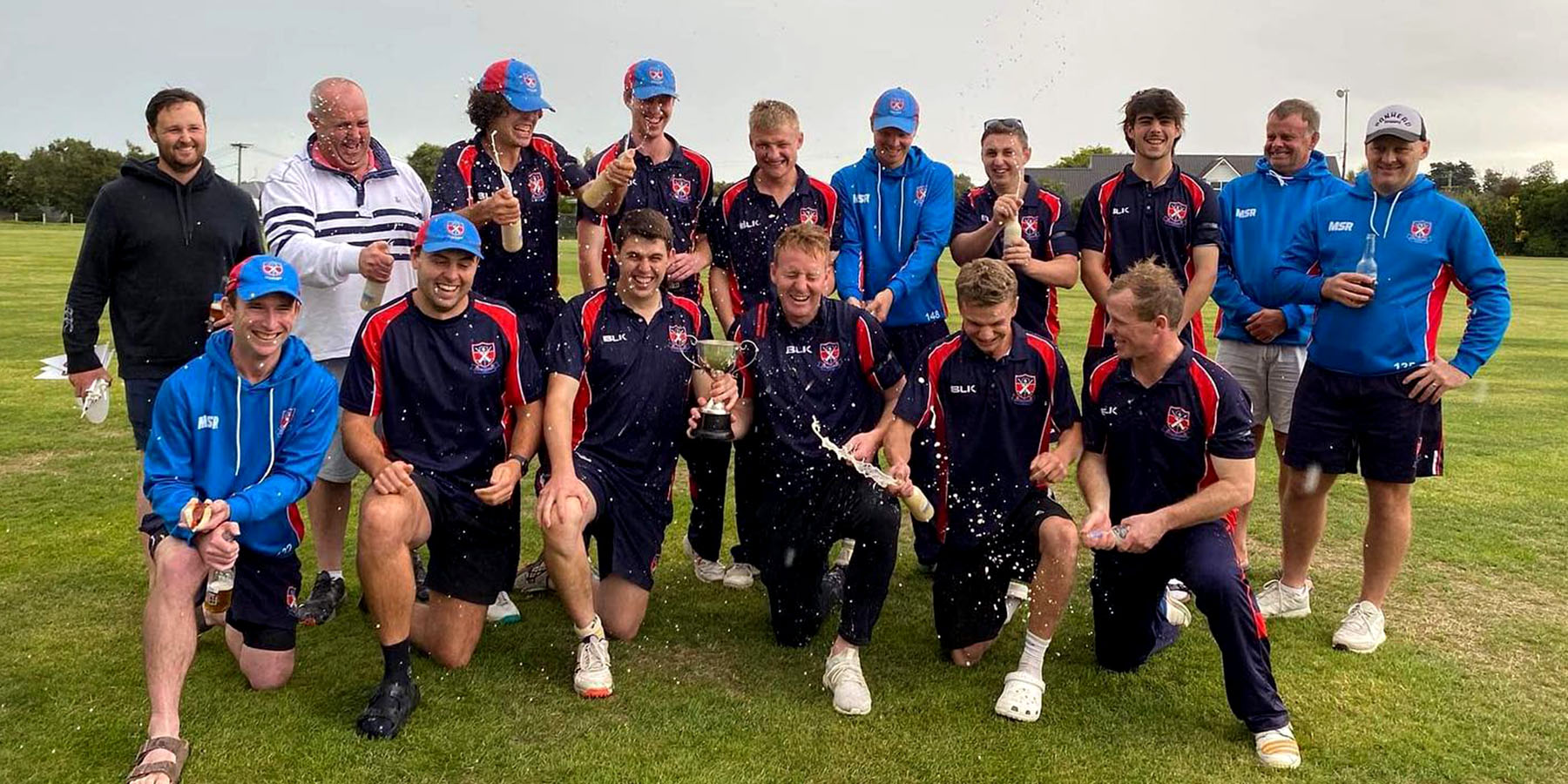 Leeston-Southbridge Cricket Club hit form at the right time to take home Canterbury Country's Premier Men's One-Day competition.
LSCC's Chris Beatson saved his best bowling effort of the year for the Grand Final, producing a five-wicket bag (5-14) to bowl Darfield CC out for 125 runs.
In response, a key partnership between Tim Gruijters (42) and Sam Chamberlain (35) proving enough to see LSCC secure a three-wicket victory.
Weedons Cricket Club completed an unbeaten run to claim Canterbury Country's Premier Men's T20 competition title.
Batting first in the Grand Final, Leeston-Southbridge CC got off to a strong start before wickets to spinner Jeremy Benton (3-25) slowed progress - LSCC able to post a competitive 145/6 in their 20 overs.
In response, WCC Batsman and Player of the Year, Blake Coburn, compiled a valuable half-century (60) alongside Todd Inness (42*) to help his team secure victory.
Leeston-Southbridge CC (Premiership Men's One-Day),
Weedons CC (Premiership Men's T20),
Oxford-Rangiora (Premier Plate).
MID/SOUTH-CANTERBURY: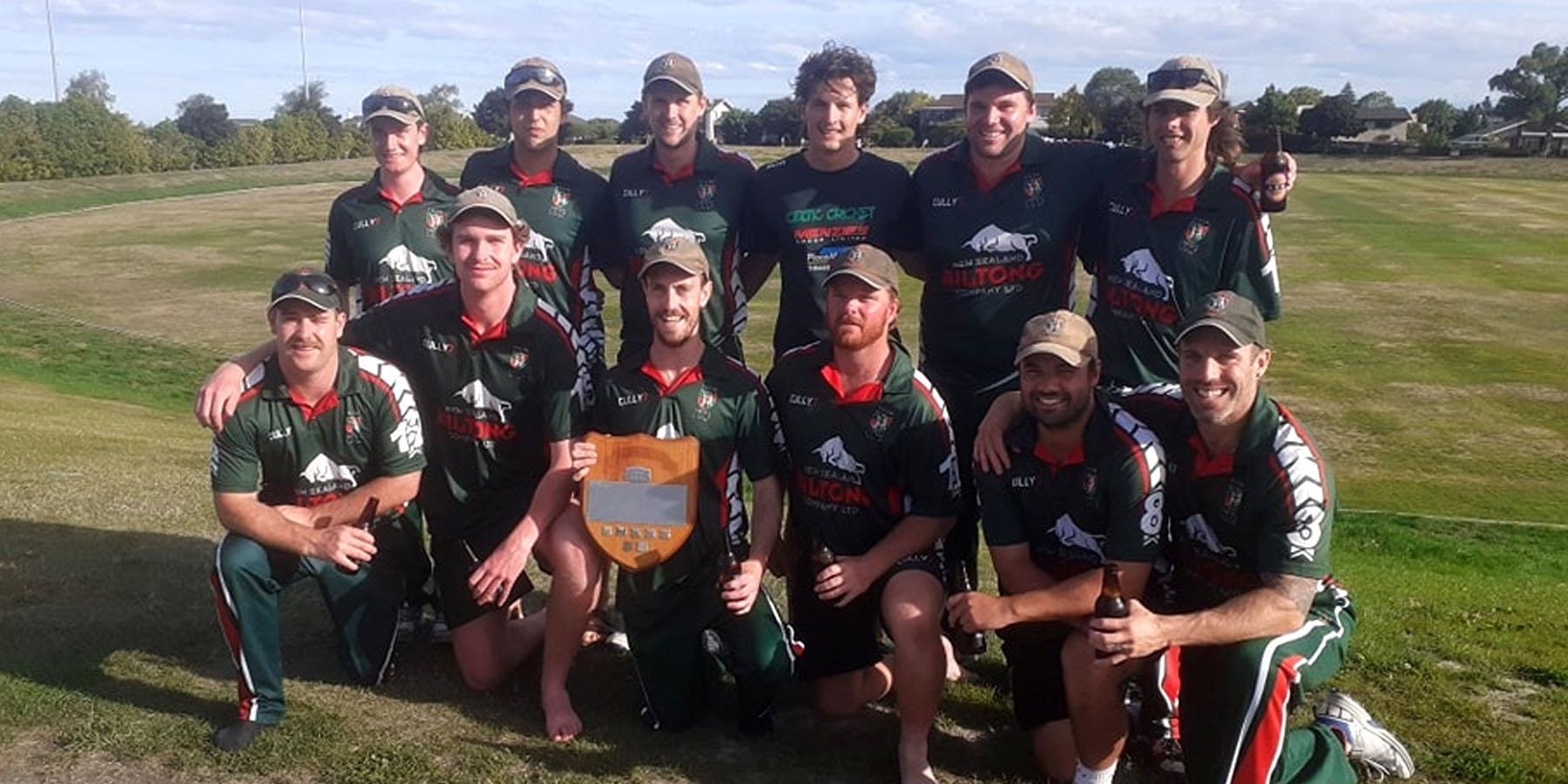 Celtic Cricket Club (Timaru) enjoyed a profitable season in Mid & South Canterbury's combined Senior Men's competition.
Toby Clemett led the way with the bat for Celtic – finishing as the competition's third equal top run-scorer alongside his captain, Jacob Naylor, also from Celtic.
Celtic's bowling unit was also in hot form - Sam Carlaw finishing as leading wicket-taker for the competition (38), while Taine Cordell-Hull was second with 30 wickets.
Celtic were almost untouchable throughout the season, only losing one game from fifteen – and securing comprehensive victories in both the One-Day (3-wicket win) and T20 (39-run win) Grand Finals.
Celtic CC (Tweedy Cup – Senior Men's One-Day),
Celtic CC (Senior Men's T20).
DUNEDIN:
North East Valley Cricket Club were consistent performers throughout all competitions and deservedly claimed Dunedin Cricket's highly sought-after Bing Harris Shield for the first time since 2019/20.
The NEVCC "Swans" were led by all-rounders Hunter Kindley (629 runs and 16 wickets) and Oli White (389 runs and 22 wickets), both of whom were prominent throughout the season.
Taieri Cricket Club managed to edge out NEVCC in a low-scoring One-Day Grand Final – TCC defending just 89 runs thanks to four wickets from veteran seamer Regan Flaws (4-28).
TCC's Beckham Wheeler-Greenall was key to his side's success – throughout all competitions he amassed 494 runs and 22 wickets, taking out Dunedin Cricket's 'Club Cricketer of the Year' Award for the second year running.
Green Island Cricket Club stole the show in their T20 Grand Final against NEVCC, chasing down 161 thanks to a half-century from 'Club Batsman of the Year', Brad Kneebone (50).
Despite finals disappointment, NEVCC also took home the Declaration Cup, edging past Taieri CC by just two points.
North East Valley CC (Night 'n Day Dunedin Premier Grade, Bing Harris Shield – Men's Overall),
North East Valley CC (Night 'n Day Dunedin Premier Grade - Men's Declaration),
Taieri CC (Night 'n Day Dunedin Premier Grade - Men's One-Day),
Green Island CC (Night 'n Day Dunedin Premier Grade - Men's T20).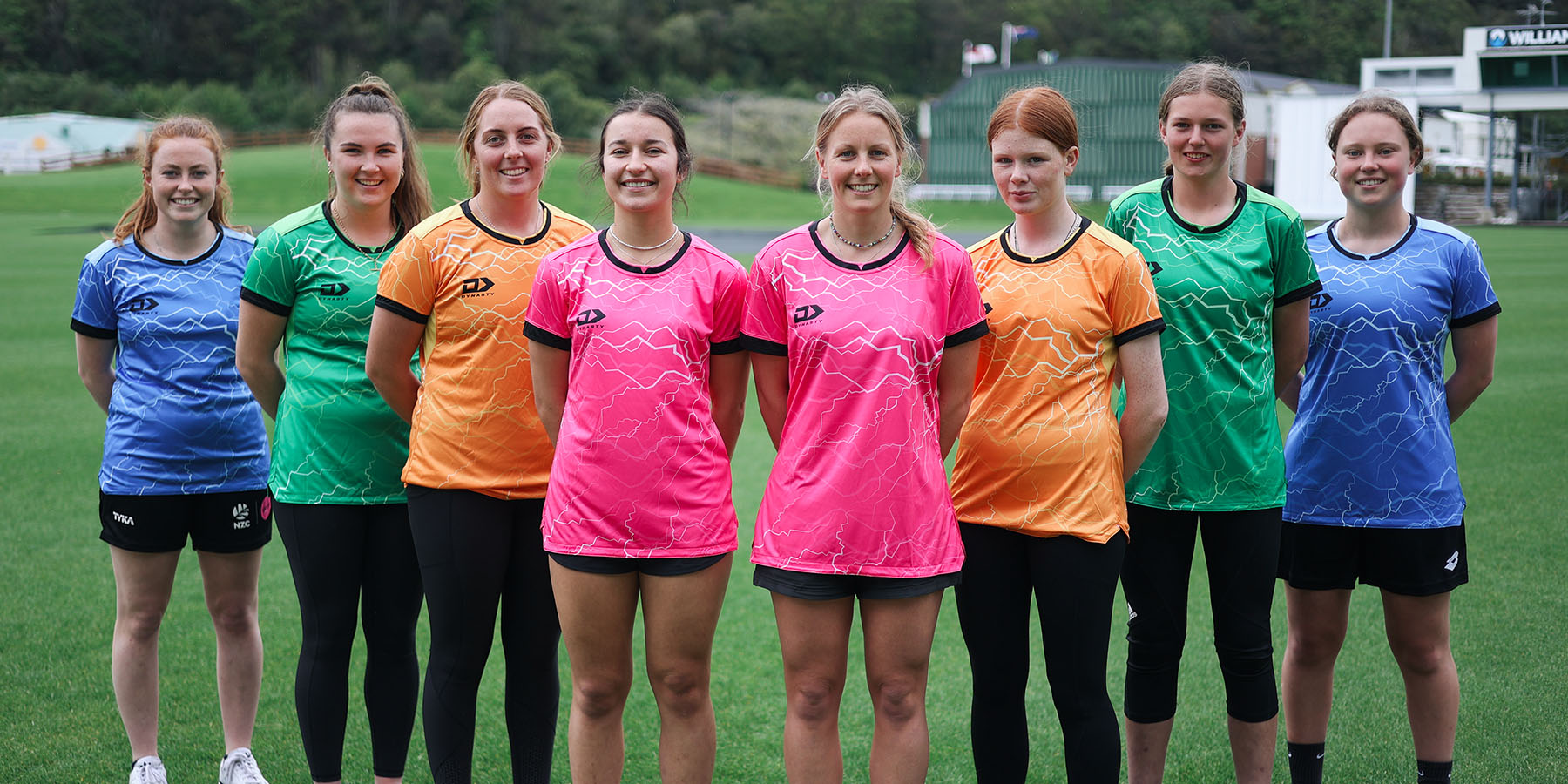 The Dunedin Cricket Female League made its debut in Dunedin this season, providing over 100 female players the opportunity to contend in either the four-team 'Division 1' competition, or the three team 'Division 2' competition.
The Dunedin Fire emerged as inaugural Champions, winning four out of five matches including a tightly contested Grand Final against the 'Storm'.
Dunedin Cricket Manager, Nic Kittelty, said the launch of the competition would create a unique female pathway for cricketers in Dunedin.
"Our vision was to drive the implementation of a dual-grade female senior club cricket competition with the aim to build a progressive and sustainable pathway that provides quality playing opportunities and positive experiences for female cricketers in Dunedin and across our wider region," said Kittelty.
"While there are many areas where improvements can be made, in its first edition, the Dunedin Cricket Female League was a huge success,"
"It would not have been possible without the support of dedicated volunteers and coaches who are equally driven to build female cricket in Dunedin."
Dunedin Fire (Dunedin Cricket Female League - Women's T20, Div 1).
NORTH OTAGO: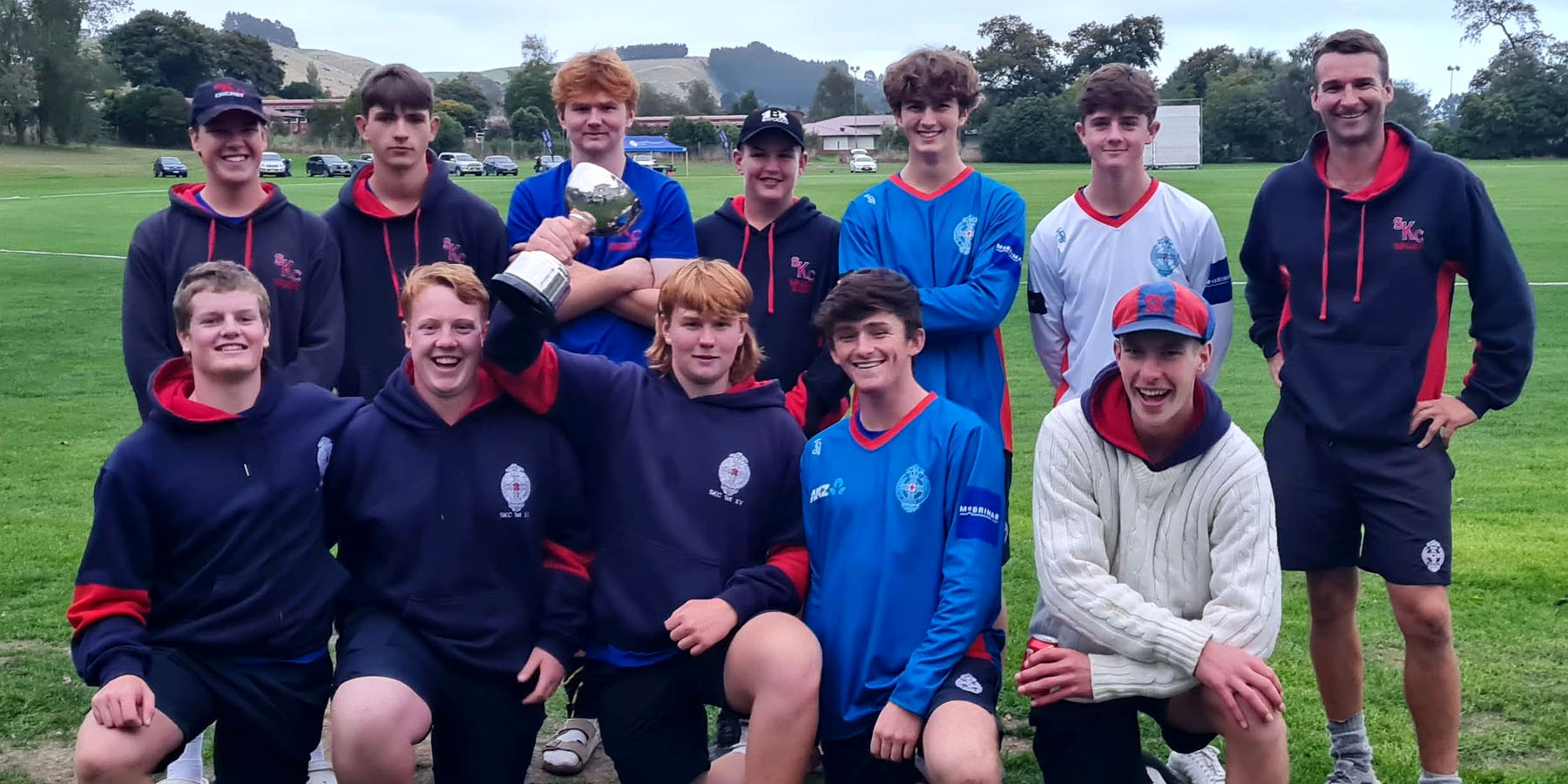 North Otago Cricket's Borton Cup One-Day competition culminated in a thrilling Grand Final between St Kevins College 1st XI and Union Cricket Club.
SKC's Jack Kelly put together a Man of the Match performance, claiming four wickets (4-42) and a half-century (56) to see his side to a narrow two-wicket victory.
Since returning to the Borton Cup in 2019/20, SKC have played three finals in a row and now find themselves champions for the second time since first joining the competition in 1938/39.
The Dick Hunt Memorial T20 competition saw a repeat of last season's Grand Final, with Albion Cricket Club looking to avenge their loss against Union Cricket Club.
Unfortunately, the match was rained off – seeing ACC finish as champions due to their win over Union in the round robin.
St Kevins College (Borton Cup - Men's One-Day),
Albion CC (Dick Hunt Memorial Rosebowl - Men's T20).
OTAGO COUNTRY: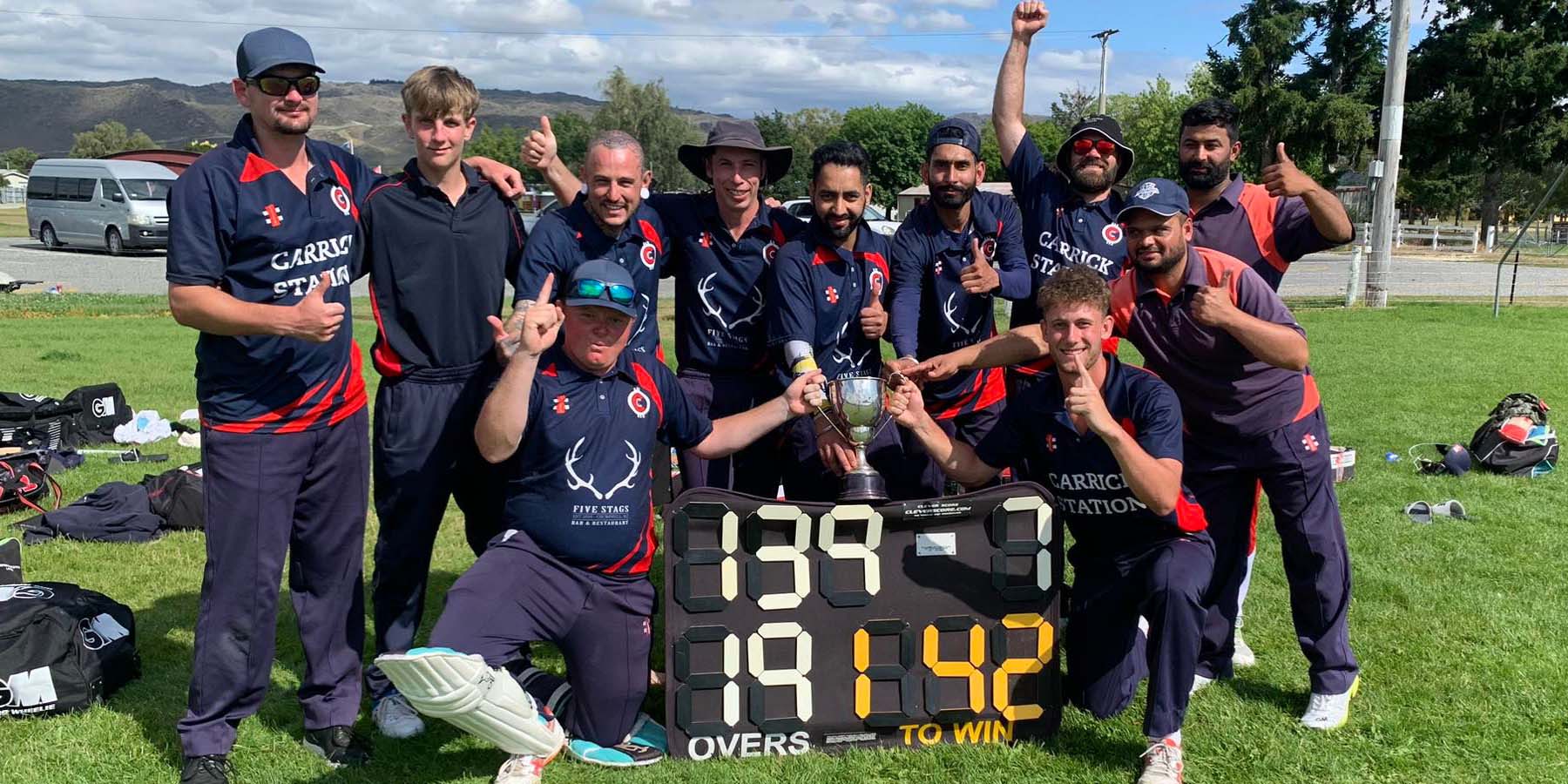 Queenstown Cricket Club took out Otago Country's Vincent Senior Koford One-Day Cup after a strong performance against Luggate-Albion in the Grand Final.
Batting first, QCC piled on the runs thanks to an outstanding knock of 97 from just 35 balls from Jason McGirr, ably supported by Jordan Gibbons (47 off 26 balls) – helping Queenstown to 295 runs off their 40 overs.
After a strong start from Luggate-Albion's batting unit, QCC's bowlers begun to take regular wickets to put the pressure back on the batting side.
Ed Hall (2-43) made the breakthrough wickets, with support from Param Saini (3-42) and Kevin Peris (2-41), eventually seeing LACC fall 64 runs short.
Cromwell Cricket Club won the Otago Country Scurr Cup T20 Grand Final in an action-packed final over heavyweights Luggate-Albion.
Bowling first, Cromwell were able to restrict LACC to a competitive 141/8 – a total that would have been higher if not for an outstanding team effort in the field.
CCC's Gareth Noble (30) and Ross Anderson (36) combined for a game high 60-run partnership, laying a solid platform for the Cromwell side.
Captain Sam Pimm (30*) and Pierre Wiese (16) made 38 runs off 23 balls to drag the team within sight of an unlikely victory, before a late flurry of wickets saw Cromwell requiring seven runs to win off seven balls.
Sukhbir Singh Bhatti slammed an off drive for four, before Captain Pimm expertly straight drove another four to seal the win with five balls to spare. 
The win signified Cromwell Cricket Clubs' first silverware in 11 years.
Queenstown CC (Vincent Senior Koford Cup - Men's One-Day),
Cromwell CC (Vincent Senior Scurr Cup - Men's T20).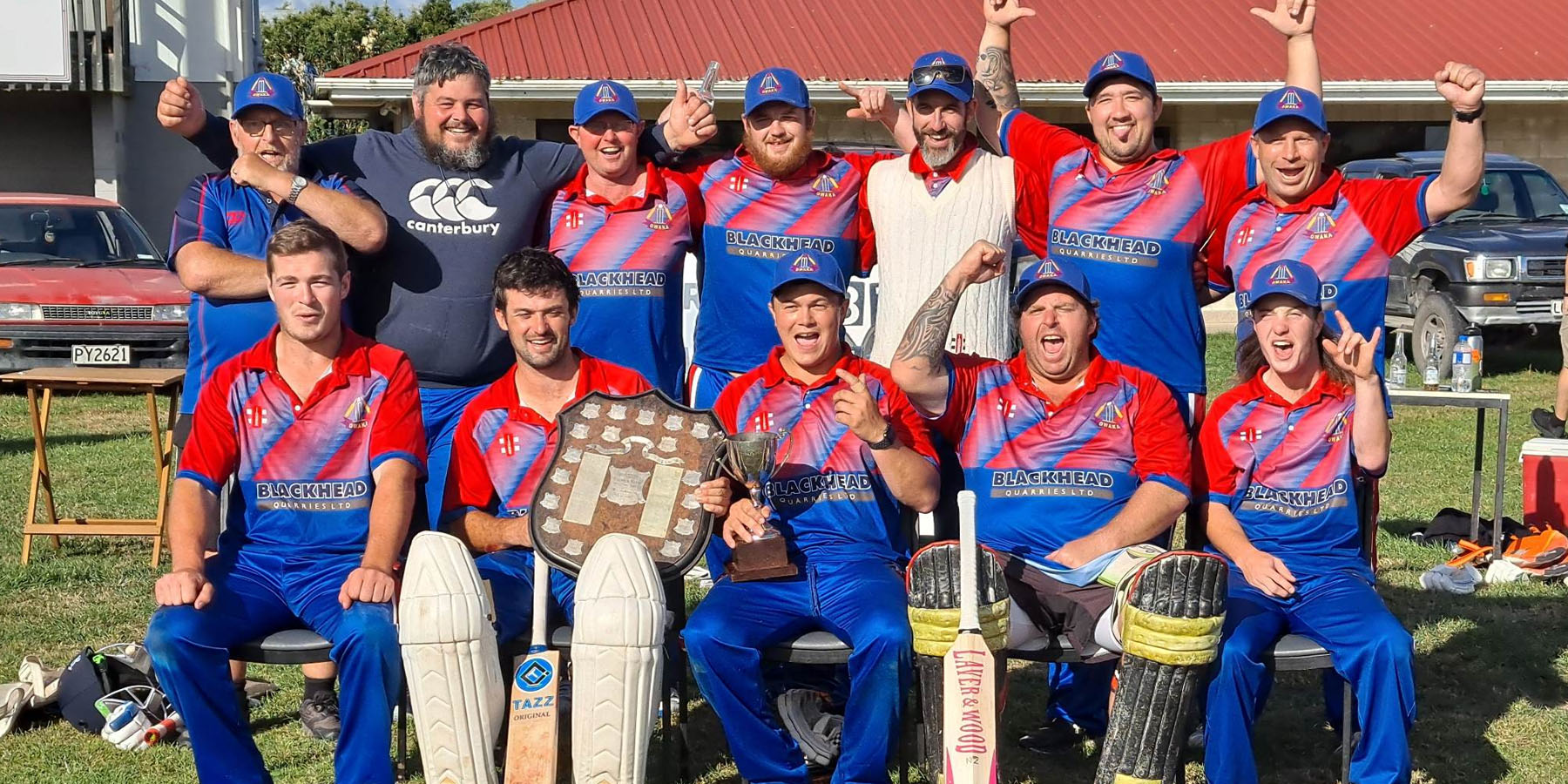 The Valley Cricket Club 'Stingers' beat the Kai Kings in the T20 final in front of a home crowd at Tuapeka Mouth.
Morgan Culbertson led the way with the bat for VCC - finishing as the competition's second highest run-scorer, while Marc Phillips finished as competition top wicket-taker.
The win represented VCC's first ever T20 championship after joining the competition in 2015.
The Owaka Cricket Club 'Bandits' won the 40-Over competition for the first time since 1998, beating the Waihola Swans in their final at Owaka.
Jeremy Gray averaged 100.1 over the course of the season (including a half-century in the Grand Final) in what was another fantastic season for the Otago Country representative.
Francis Parker was Owaka's leading wicket taker with 27 wickets which included a five-wicket bag in the final (5-6) off seven overs.
Owaka CC (South Otago - Men's One-Day),
Valley CC (South Otago - Men's T20).
SOUTHLAND: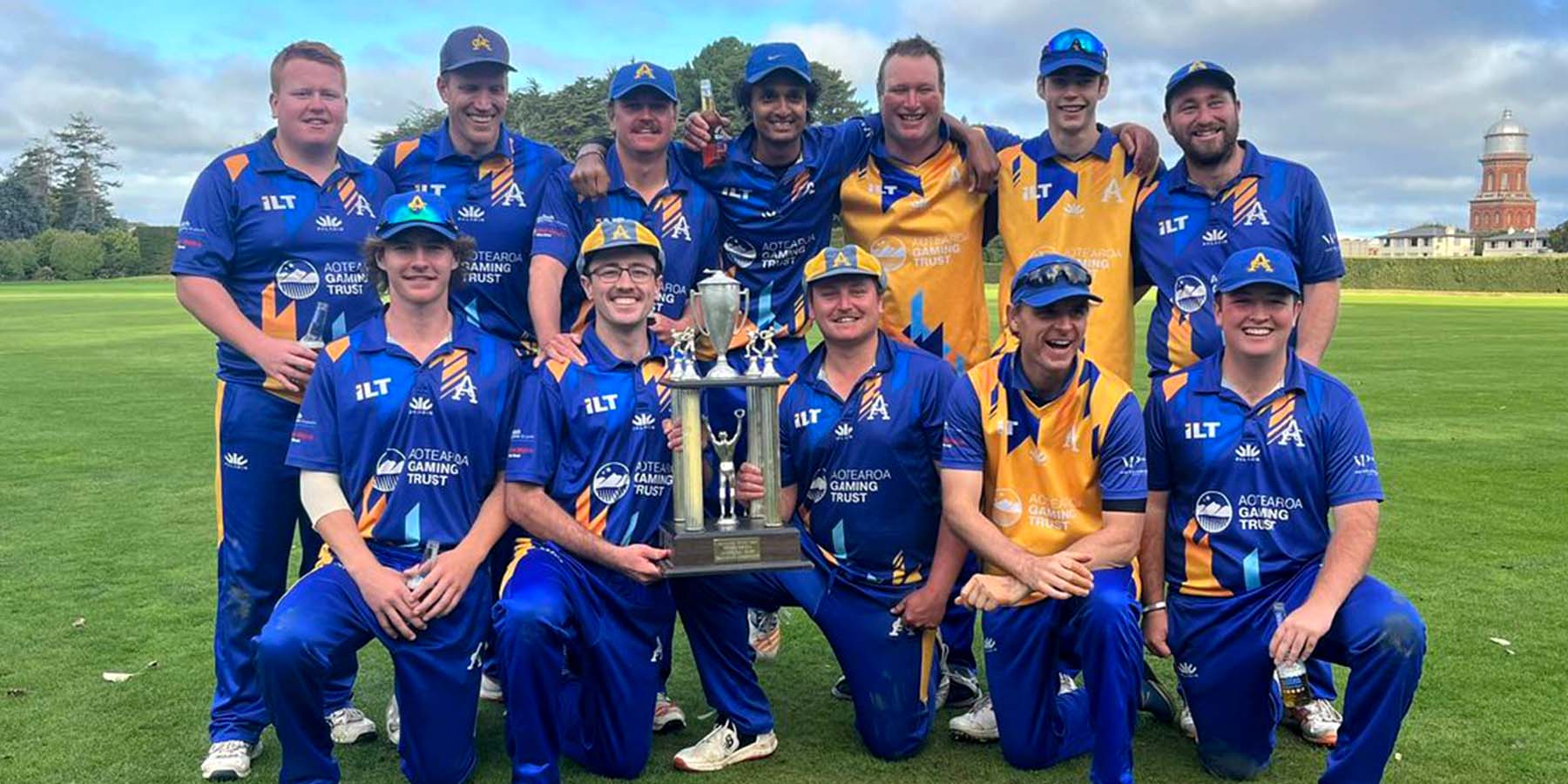 Appleby Cricket Club capped off a fine season in the One-Day format with a 23-run victory in the competition Grand Final over Invercargill Old Boys' CC.
Batting first - ILT Club Cricketer of the Year, Kieran Lloyd (61), combined with Aaron Hart (52) to push their total to a solid 201/8.
IOBCC fought hard through Blake Buttar-Scurr – who picked up three important wickets (3-30) as well as top-scoring in the run chase (72).
His efforts would prove to be in vain, however, as Kieran Lloyd (3-40) and captain Sam Downing (3-33) combined for six wickets to secure an Appleby victory.
Waikoikoi Cricket Club put together a complete team performance to win this years ILT Premier Men's T20 Grand Final over Appleby CC.
Batting first, WCC got off to a flier thanks to opener Rhuebyn-Joel Prattley, who blasted a quickfire 42 runs from just 21 balls.
Kurt Thompson provided a valuable 30 runs – well supported by three other Waikoikoi batsmen, all reaching double figures and pushing the total to 129/9.
In response, consistent wickets from the WCC bowling unit ensured the ACC innings never gained any momentum.
WCC's Ashleigh Harrison (3-15) and Welby Reed (3-24) combined for six wickets to help their side to victory.
Appleby CC (ILT Premier League - Men's One-Day),
Waikoikoi CC (ILT Premier League - Men's T20).