Collaboration between associations and inspiration from young leaders has allowed 'Young Leader Programmes' to thrive in Wellington, Canterbury & Otago.
Wellington Young Leaders: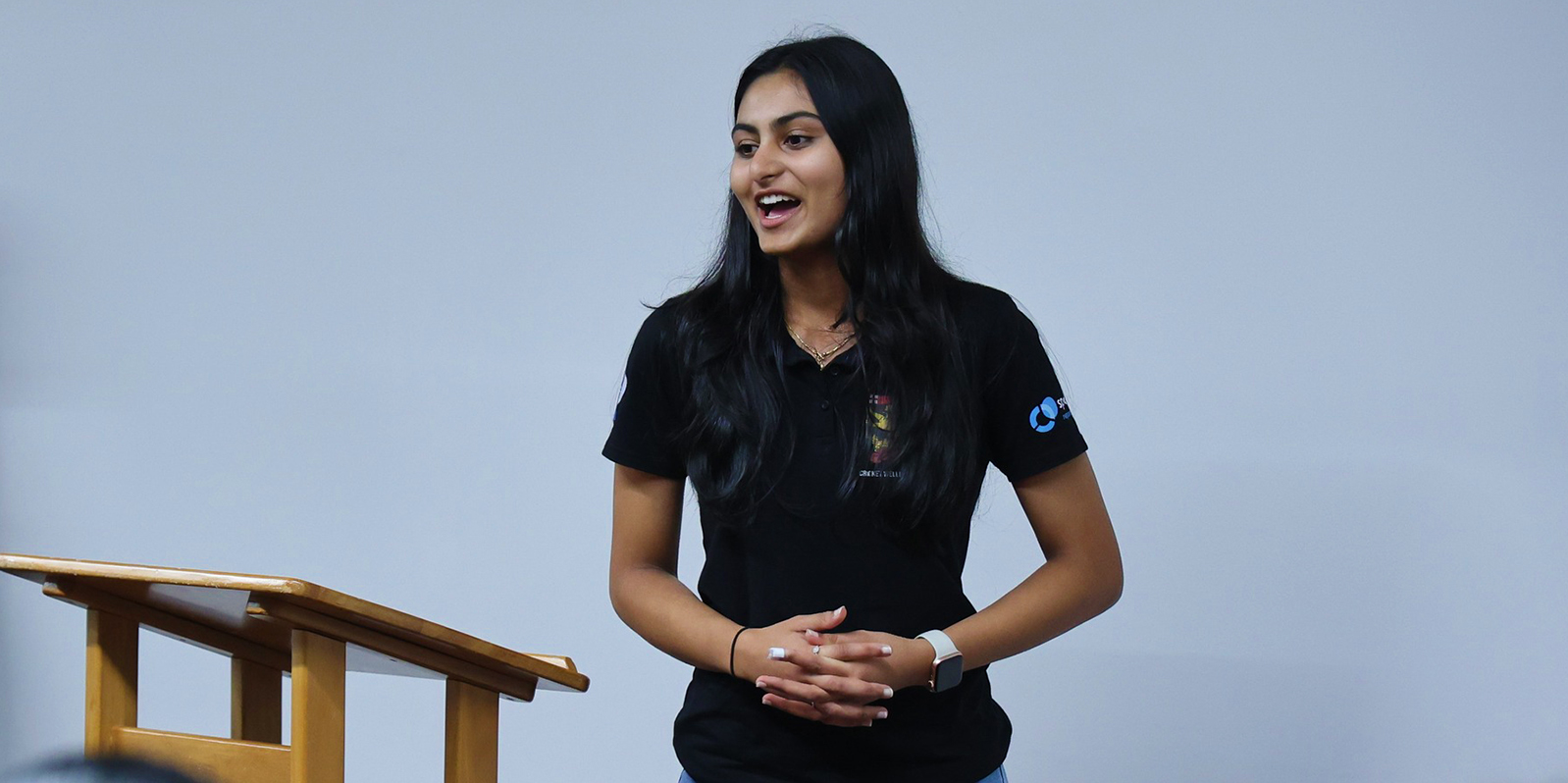 Since the inception of the Cricket Wellington Young Leaders programme in the 2020-21 season, Dhriti Girish, a current Year 13 student at Queen Margaret College in Wellington, has played an integral role in the development and management of the programme.
The programme initially stemmed from conversations between Dhriti and Cricket Wellington's Diversity and Inclusion Manager, Frankie Stewart.
Cricket Wellington then established the Young Leaders programme which has now been successfully delivered for the past three seasons.
This summer will be the fourth season of Young Leaders, and to date 55 young women have graduated the programme.
In the first year of the programme, Dhriti was a participant in the Young Leaders programme and was given the opportunity to have more responsibility by accepting the role of 'Student Lead'.
This involves liaising with and supporting other students on the programme and working closely with Frankie Stewart to have input into the design and development of the programme to determine what content would be relevant and engaging for her peers.
Having previously led the Cricket Wellington 'Young Leaders Programme' for girls, Dhriti Girish is looking forward to the opportunity to lead the inaugural CWYL's programme for boys which will be delivered adjacent to the existing programme - Jo Wawatai (2021-22 Graduate) will take on the role of student lead.
"What I most look forward to this season is to provide the opportunity to foster a supportive and inclusive environment where boys can thrive too," said Girish.
"I look forward to building a strong community of young leaders who are not only passionate about cricket but also dedicated to making a positive impact in the community."
In its first year, the Young Leaders programme will provide leadership and development opportunities for 14 boys in Years 9-13 across Wellington. 
Cricket Wellington Diversity & Inclusion Lead, Frankie Stewart explained her hopes for year one of the new Young Leaders course.
"We hope to see similar results with the boys as we have with our girls programme," said Stewart.
"Participants have the opportunity to develop confidence and competence in a range of leadership behaviours, they have opportunities to volunteer in their local cricket community and be good role models, meet and be mentored by great people leading in the sporting sector, and with luck they are more connected to their sport and continue to play."
Canterbury & Otago Young Leaders: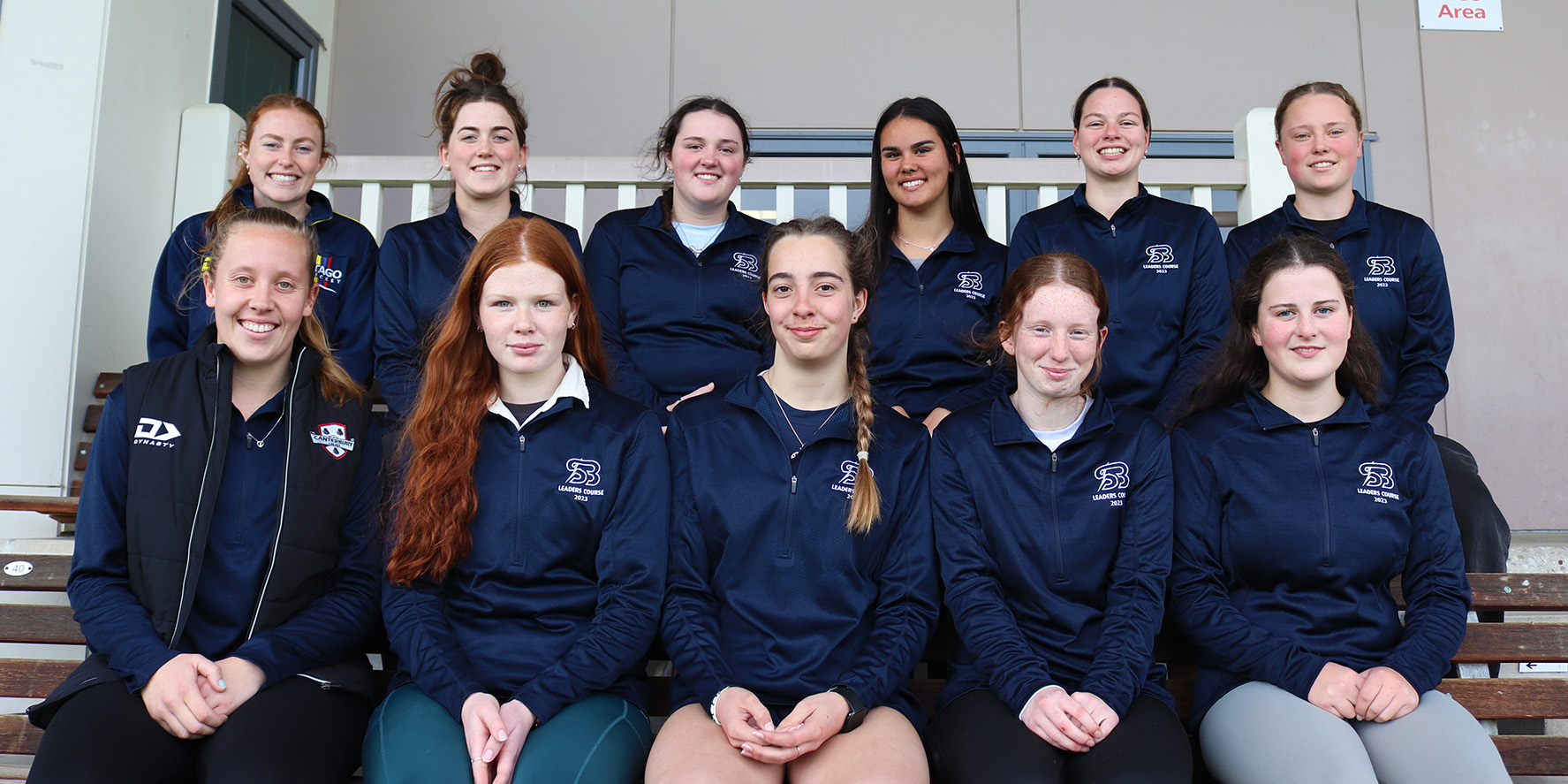 Collaboration across Canterbury & Otago has allowed both associations to deliver quality 'Young Leaders Programmes' over the past three seasons.
Programme Leads; Sophie Gray (Otago) and Rebecca Gillett (Canterbury), used shared planning sessions to maximise each other's expertise and strengths in delivery of each course.
Otago Cricket Women & Girls Lead, Sophie Gray, commented on the value of the collaboration.
"Being able to work with Canterbury, and specifically Rebecca in this space has been really beneficial for us," said Gray.
"Firstly, the support with administration before the course (grant applications, player nominations, and workshop brainstorming) and her delivery expertise during the practical residential."
While planning and delivery were shared, each course had a local flavor with Canterbury Magicians & Otago Sparks featuring as experts.
Industry experts from several sports delivered workshops covering; leadership, mental skills, wellbeing, communications, nutrition, and disability & inclusion.
With both programmes well established, a 'Special Project' was introduced this season as a new addition to both courses.
The introduction of the 'Special Project' allows each of the Young Leaders to put their learnings from the course into action.
Each project will also allow them to gain more of an understanding of different areas of the sport, such as; coaching, festival/tournament administration, coach development, content creation, & international fixture experience.
Both associations look forward to continuing their collaborative approach in seasons to come.