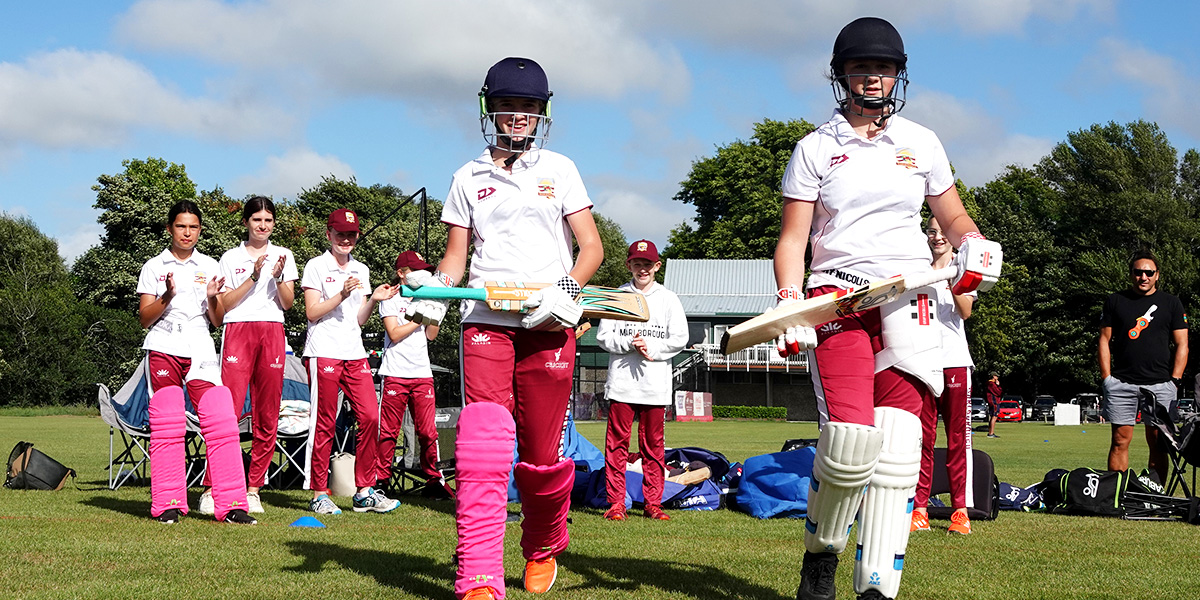 For young cricketers across New Zealand, the summer holiday brings a range of cricket festivals and programmes to enjoy.

In recent years, associations around the country have embedded 'Age & Stage' formats as well as 'Balance is Better' principles in their festivals to improve the on and off-field experience for all cricketers.
Wairarapa Cricket Association's "Lower North Island Girls Tournament" is an example of one such festival which has been re-designed to better fit the needs of players.
WCA have implemented Age & Stage into their Festival, including a grace period of 6 balls, limit of 3 overs per bowler, and retirements after 30 balls or 50 runs (whichever comes first).
They also encourage all coaches to consider using a "pod system" to mix up their batting order from game to game. 
These rules combined with a coach philosophy focused on development, ensures all players get an opportunity to develop their game in different batting positions.
Due to a bye in the grade this season, WCA offered a modified playing opportunity of '5 v 5 Cricket' to challenge players in a new format.
WCA Female Cricket Manager, Mel Hansen, described the benefits of the modified format.
"The modified format (and rules within the game) made the players think about fielding positions, while batters focused on running between the wickets and gap selection," said Hansen.
"What we saw was players implementing their learnings from the first innings into the second innings, and even into their festival matches going forward".
Christchurch Junior Cricket Association's 'Year 7/8 Girls Festival' (run in January 2023) is another example of a festival that has found success in a new model of delivery.
Like the Lower North Island Festival, CJCA have implemented Age & Stage formats, as well as pod systems.
For the first time this year, the Festival (Formerly South Island Girls Festival) was localised in order to be run in both Christchurch and Otago Country. 
In turn, this allowed 14 teams to receive a festival experience - a further two teams (or 20 players) from last season.
For the first time ever, Marlborough Cricket Association had a team participating in the Christchurch festival as they have grown their numbers locally to have enough for a team.
MCA Coaching and Development Manager, Eden Pettigrew, put Marlborough's local success down to providing a range of engaging playing opportunities for the girls.
"The group of girls have all played together for a number of years, progressing through "Kiwi Cricket" to the point where we now have an all-girls grade," said Pettigrew.
"We have three teams in the grade who have fun and social Yeah! Girls "trainings" mid-week, and play T20's on a Friday night," she continued. 
"We are lucky to have super keen parents who create safe and supportive environments for the girls to play in – our goal is keeping the girls playing alongside their friends".
Both Festivals have found success in using female youth players as Coaches and Umpires – all of whom have worked under the mentorship of an Umpire Lead or Coach Developer.
While providing female role models for the young cricketers to look up to, this also provides a pathway for aspiring female Coaches and Umpires.
The legacy of these tournaments was on full display last month as former Festival participants; Abigail Hotton, Emma McLeod, Fran Jonas and Izzy Sharp all represented New Zealand at the first ever U19 Women's World Cup. 
The development of these players highlights the ever-evolving pathway for young female cricketers in New Zealand. 
For an overview of the South Island Girls Festival, please click here.
*ENDS*