Cricket Wellington's 2022/23 cohort of 'Young Leaders' graduated earlier this month in an event held at the Cello Basin Reserve's Longroom.
The graduation ceremony ends the programme which saw nineteen (19) young females participate in; individual online learning, peer-to-peer learning, group workshops, mentoring sessions and community volunteer work over a 6-month period.
Cricket Wellington Community Manager (Women & Girls), Sarah Neal, described Cricket Wellington's commitment to the female game.
"Cricket Wellington is committed to growing all facets of the female game from providing playing opportunities at a community and elite level to fostering the development of young coaches and umpires," said Neal.
"Through empowering and guiding the development of young female leaders and allowing them to become more visible in our community we show our younger girls the future roles they can play in cricket."
The 'Young Leaders' have put these learnings into practice - coaching younger girls and leading activations during innings breaks of Super Smash and International fixtures.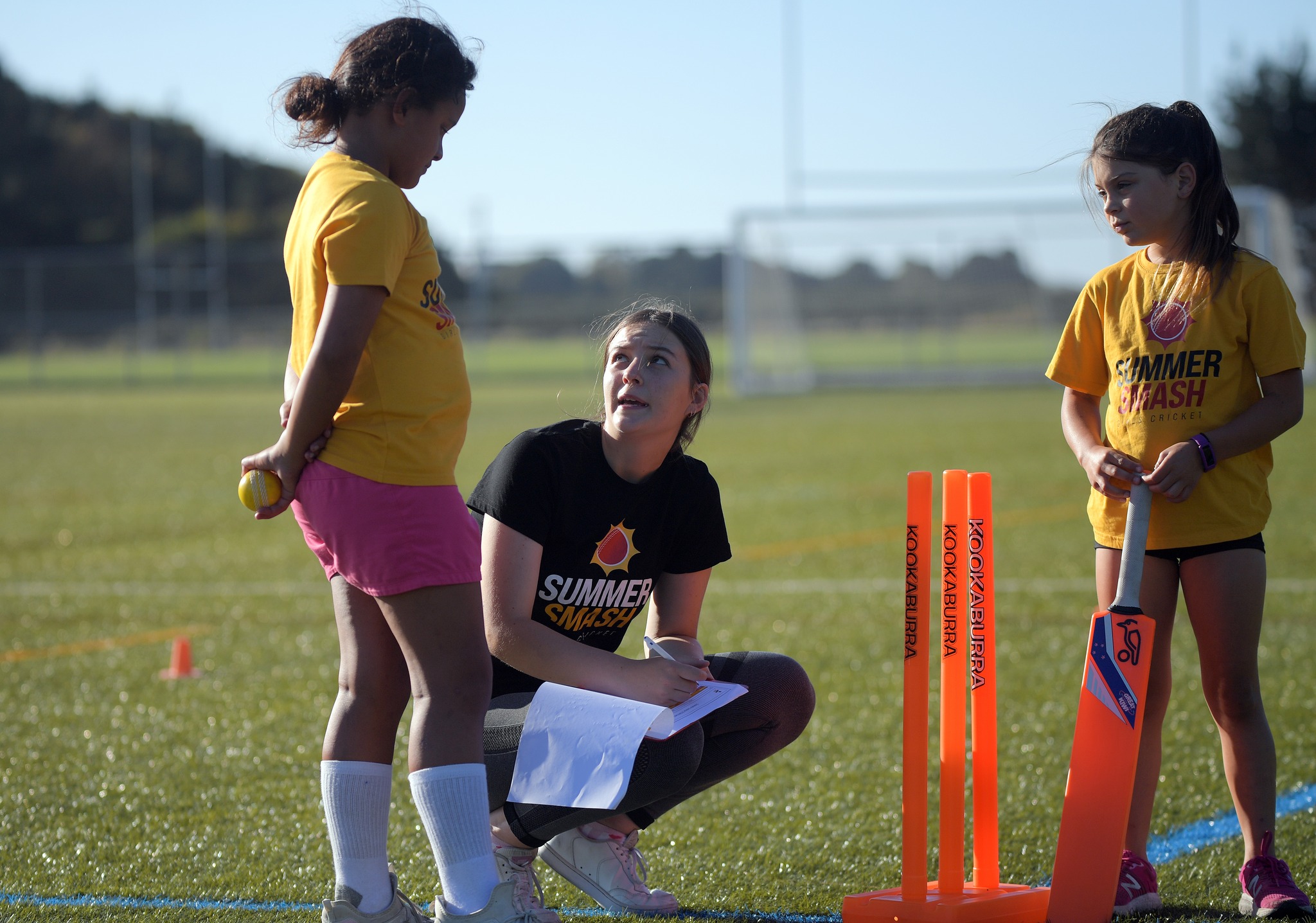 'Young Leaders' have also assisted with umpiring at Social Sixes games and in community events such as Cricket Wellington's 'Multi-Cultural Backyard Festival'.
Into its third season, the programme has grown from thirteen (13) leaders in 2020/21 to nineteen (19) in 2022/23.
Neal also explained the growth of the 'Young Leaders' programme over the years.
"As the programme has developed, we have continually been impressed by how willing our young leaders are to be involved in community events," said Neal.
"The Leaders are always eager to learn, so we have increased the time they have in their mentor workshops and tried to vary the mentors involved to ensure we have individuals from a variety of different sporting organisations and backgrounds,"
"We've also tried to involve previous Young Leaders as activators and soft ball cricket coaches to ensure they remain involved in the community."
Initially pioneered by Cricket Wellington in the 2020/21 season – Female Young Leaders programmes are now delivered across seven regions, namely; Auckland, Canterbury, Horowhenua-Kapiti, Manawatu, Otago, Wairarapa and Wellington.
Applications will open for Cricket Wellington's 2023/24 Young Leaders programme this August.
For more information on Cricket Wellington's Young Leaders programme, contact sarah@cricketwellington.co.nz.