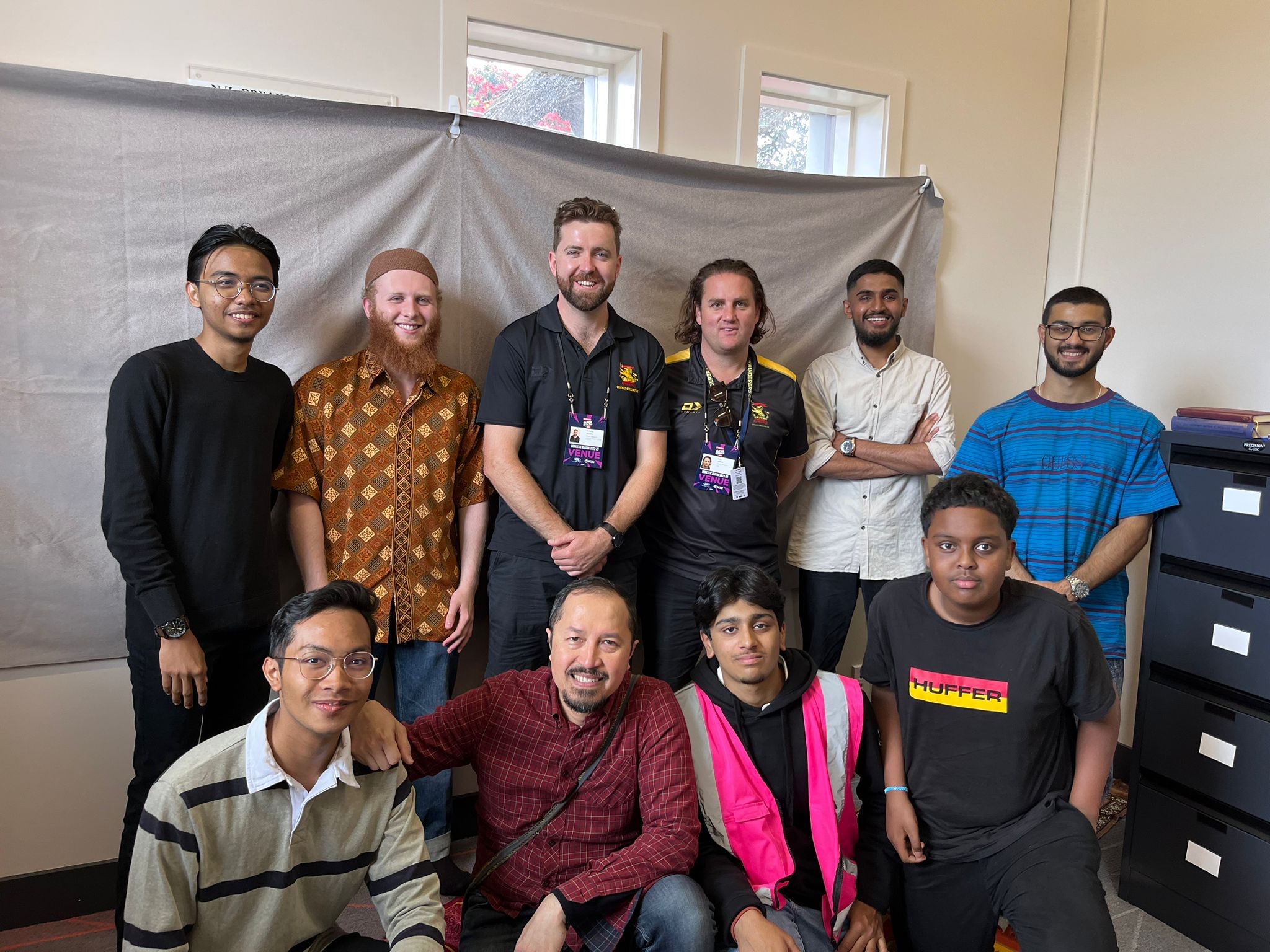 In order to make the Cello Basin Reserve more accessible to those of religious faith, Cricket Wellington and Victoria University's VicMuslims Club collaborated to unveil a 'Multi-Faith Prayer Room' at a recent Super Smash fixture.
Cricket Wellington Community Manager – Coaching & Diversity, Christian Thurston, explained the motive behind the initiative.
"As part of my Diversity & Inclusion strategy, I assessed how accessible the Cello Basin Reserve was and what more Cricket Wellington could be doing as an organisation," said Thurston.
"The inclusion of a prayer room seemed a simple yet effective way to include more of our communities who otherwise would not attend the cricket."
Thurston contacted leaders within Victoria University's VicMuslims Club to seek guidance and direction for the room.
After many coffees, phone calls, and site visits to the Basin Reserve and VicMuslims' prayer rooms, Cricket Wellington had a space to call their prayer room.
The VicMuslims Club kindly donated prayer mats, Qurans, and other reading material for the room.
At recent match days, Cricket Wellington engaged volunteers from Muslim communities to assist with the functioning of the room.
VicMuslims Club President (2022), Raiyan Azmi, spoke glowingly of the collaboration.
"Collaborating with Cricket Wellington, and Christian in particular has been a seamless process," said Azmi.
"The period of consultation sessions, with facilitated visits on both ends were a great way for us to ensure this work remains personable and community-oriented."
Following recent matches, the VicMuslims Club received positive feedback from the Muslim Community.
"We've received great feedback from our local Wellington Muslim community, and in particular our Muslim cricket fans," said Azmi.
"Our Muslim community in New Zealand has a strong South-Asian cohort within it, so naturally there are plenty of cricket fans who have been able to make use of the prayer room," Azmi continued.
"We've been able to bring Muslims into the Basin Reserve and to Cricket by catering for their needs - it's been a great way to introduce more people to the sport."
To watch a video of the prayer room being opened, click here.