New Zealand's finest Māori cricket players will assemble for the inaugural National Māori Men's Tournament in Whangārei this Easter. 
The first of its kind in cricket, the tournament will see five regional teams competing in a series of Twenty20 matches at Cobham Oval and Kensington Park.  
The competing teams will be Tāmaki Makaurau (Auckland), McCaw Lewis Northern Districts Māori (Northern Districts), Central Districts Māori (Central Districts), Te Whanganui-a-tara (Wellington), and Te Waipounamu (South Island).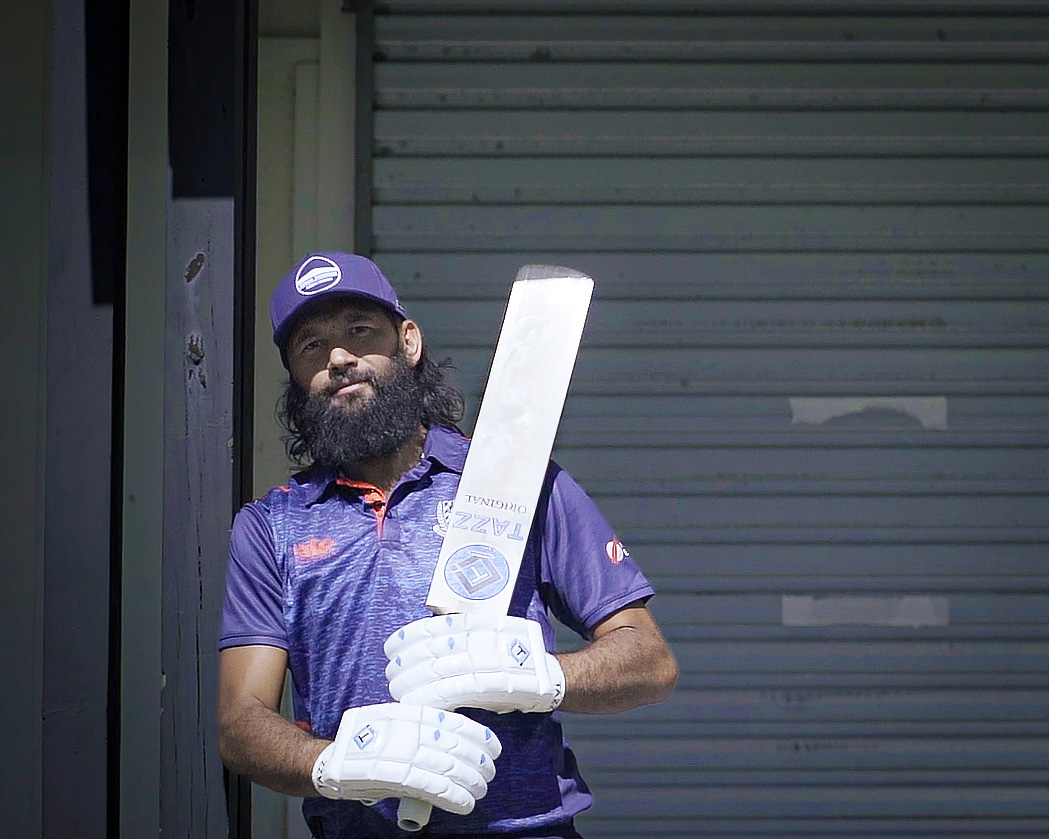 Dusan Hakaraia (Tāmaki Makaurau Māori) - NZC
For some of the teams, this tournament will mark the first occasion their region has selected a Māori representative side.  
Alistair Alcock (Rongomaiwahine), a former Central Districts representative and Te Whanganui-a-tara Coach, said it was a great opportunity for Māori players. 
"The kaupapa for this tournament is bigger than any individual or team - it's a chance to establish Māori cricket as part of the cricket landscape and provide opportunities for Māori players to connect with players from other rohe," said Alcock. 
"It's also a great chance to pit one's cricket skills against the top Māori players from other associations and Iwi." 
Northern Māori representative, Mikaere Leef (Ngāi Te Rangi, Ngāti Ranginui, Ngāti Pūkenga), said the concept was a brilliant initiative. 
"I'm looking forward to being around the Northern Māori boys, but also other Māori cricketers from throughout the country," said Leef. 
"Growing up I never imagined a National Māori Tournament would happen, so it's pretty cool for young Māori cricketers to be able to see this tournament and aspire to play in it one day. 
"It will be great to get Māori cricket in the public eye, and get people excited about Māori cricket and the benefits it can bring to New Zealand Cricket as a whole". 
Teams will stay at Terenga Paraoa Marae and Pehiāweri Marae during the tournament, which will be officially opened with a pōwhiri on Friday 7th April at Cobham Oval.  
The tournament will begin on Friday 7th April at 2:30pm with McCaw Lewis Northern Districts Māori playing Tāmaki Makaurau Māori, and Central Districts Māori playing Te Whanganui-a-Tara. 
This will be followed by two Twenty20 matches per day on Saturday 8th and Sunday 9th April. 
The National Māori Tournament will be live scored on PlayHQ - to view the tournament draw, click here.  
A Māori National Women's Tournament is planned to be held later this year in October, details to be communicated in due course. 
*ENDS*