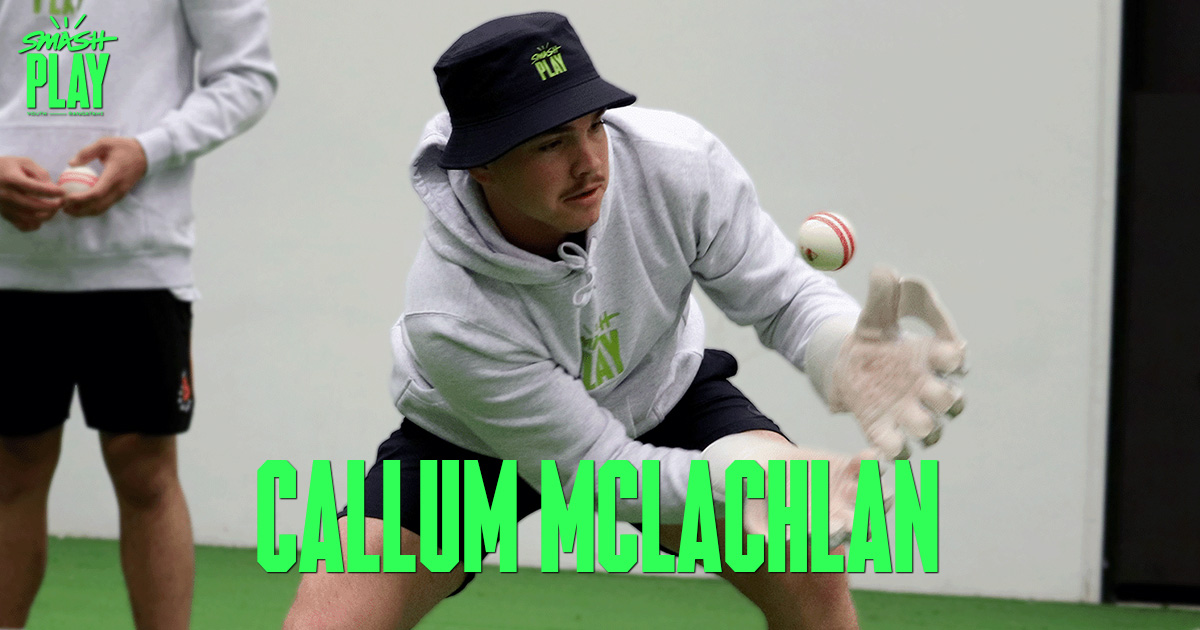 Following a fantastic debut season for the Wellington Firebirds, wicketkeeper-bat Callum McLachlan joined our ranks as a Smash Play Ambassador.
An avid sportsman - McLachlan spends his winters working for Capital Football as Competitions Manager and playing Golf with mates on the weekends.
McLachlan credits his father for his love of Cricket, recalling many a net session in Wellington, but noted that Cricket didn't take off until he left school and started to focus more attention on the sport.
McLachlan represented New Zealand U19 at the U19 Cricket World Cup in New Zealand in 2019 and received his first Wellington Firebirds contract in the 2021-22 summer.
Callum capped off a fine start to his young career with a maiden first-class century against Canterbury in March 2023.
Hear from Callum as he explains the Smash Play programme through his own eyes!
--------------------------------------------------------------------------
What do you love about Smash Play youth – rangatahi?
I think Smash Play is a great way to encourage our rangatahi to play cricket. It doesn't matter whether you are new to cricket or have played for several years, Smash Play is a great way to get involved.
I think Smash Play mirrors the way cricket and sport in general is progressing, we are seeing the shorter, more unique formats take preference over the traditional game.
Smash Play is no different, the challenges and games that Smash Play have to offer simplify and create a relaxed and enjoyable ways for our youth be involved within different cricketing environments.
What games / challenges would you bring into your trainings?
The 'Level Up Challenges' are the ones I would bring into my trainings, adding a nice mix of competition and enjoyment.
I think by finding ways to challenge yourself and others you are going to thrive as a player, the more challenging and competitive things can be, the more our rangatahi will enjoy them.
How do you think coaches can best maximise Smash Play resources?
My challenges to coaches would be to dive into the Coach Resource Hub and get a grasp on what is available.
There are so many fantastic PDF and video resources, which will stretch your knowledge and make your life easier as a coach.
I would challenge coaches to use a variety of them, and not continue to use a select few. Variety and change in any training schedule is really important, change things up to keep things interesting!
Check out the range of training games, modified formats and youth ambassador content by visiting www.smashplay.nz.